Where to Listen to Today's Tic
Hosted by Trent Scheidecker, DC, Today's Tic is a podcast on the philosophy, science, and art of adjusting vertebral subluxation for the purpose of giving freedom of action to impingement of the neurological system that may cause deranged function to the innate intelligence of the body. Featuring guests that will allow you to become a Student of Chiropractic. The goal of Today's Tic is to connect the Student of Chiropractic to a Culture of Chiropractic through studying chiropractic principles, questions or chiropractors.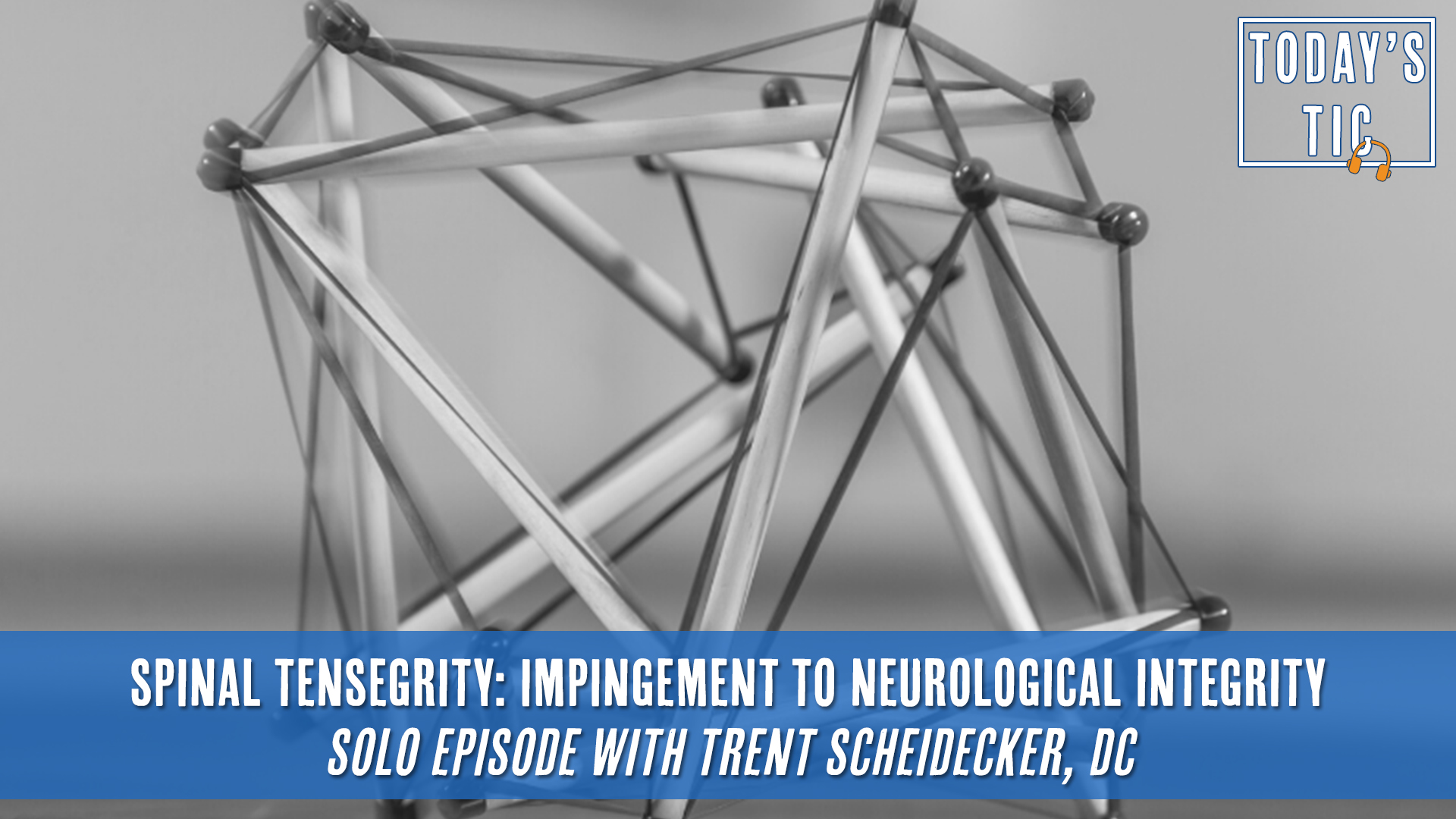 "We began, at a following period, to study the spine from a MECHANICAL point of view.
Read More »
Where to Listen to Today's Tic