The Adjustment Advantage - Get Your Copy Today!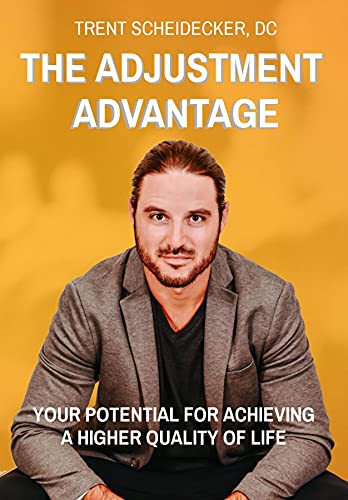 The Adjustment Advantage is a small spinal alteration co-created by a Chiropractor to achieve a higher quality life.
Invest into your well-being to reach toward a potential full of possibility that can express a higher quality of life. This book will address, in detail, how The Adjustment Advantage can enhance your inner potential towards a higher quality of life. However, due to the average person only reading one book a year, I'd like to give you a peek ahead by reinforcing the conviction I hold for the potential benefits of The Adjustment Advantage.
Purchase your copy today!
This book has changed the way in which I communicate with my clients on the importance of the analysis and correct of vertebral subluxation.
If you are a chiropractor looking for ways to better educate your audience or an individual looking for that missing piece in your journey towards health and wellness, look no further than The Adjustment Advantage.
This book will change how you look at health and inspire you to make simple, positive changes!
Also Available at the Following Retailers:
A PASSION FOR REGULAR CHIROPRACTIC CARE
"The potential for optimal well-being is within you - remove the interference to the expression of it."
The views and opinions expressed in this website are those of the authors and do not necessarily reflect the official policy or position of any other agency, organization, employer or company. Assumptions made in the analysis are not reflective of the position of any entity other than the author.